5 axis machining services
5 Axis Machining, a method for machining complex parts.

5 axis, which refers to three moving axes of x, y, and z plus any two rotating axes. Compared to the common three-axis (x, y, z three degrees of freedom) machining, 5-axis machining refers to the machining of the tool can be positioned and connected in five degrees of freedom when machining complex parts.
Machine tools used in five-axis machining are often referred to as five-axis machines or five-axis machining centers. Five-axis machining is commonly used in the aerospace industry to machine body parts, turbine parts, and impellers with free-form surfaces.
The five-axis machine tool can process different sides of the workpiece without changing the position of the workpiece on the machine tool, which can greatly improve the processing efficiency of the prismatic parts
---
What is 5 axis machining?
5 axis cnc machining is used in modern industry for not only reducing the production cost, but also it saves time and increase the profit and accuracy of the job. Actually, 5 axis CNC is most useful for complex machining. We will explain it later.5 Axis CNC Machine.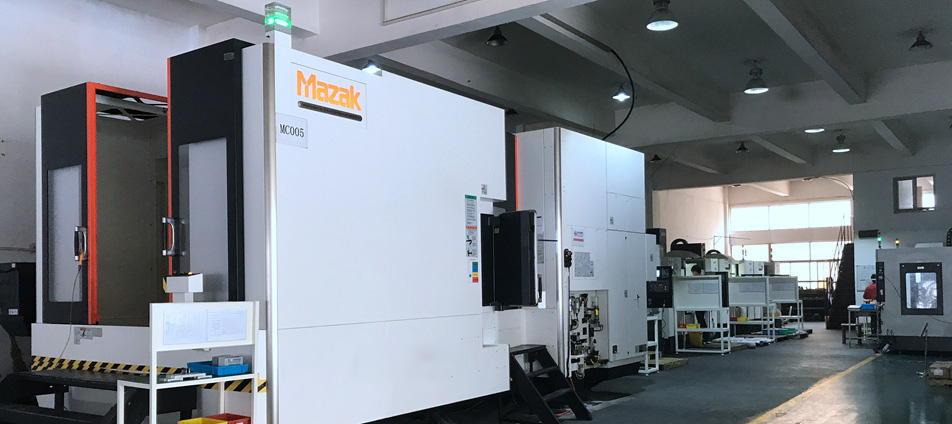 The most number of CNC machine is operated under 3 axis movement which is X, Y, and Z. Those movements are mainly up-down, right-left side and front-back movement. Maximum simple machining operation is performed quite completely under these three movements. But for some special type of machining (turbine impeller) or machining, a critical surface needed some more attention. Sometimes we face the problem that With the help of all the three-axis movement that critical side cannot be faced to the spindle or cutter. So we have to need an extra man-hour and an extra machining hour to machine that critical surface. To overcome that problem two extra axes are introduced in 5 axis CNC machine. That two axis is for tilting and rotating the job. Simultaneous movement of all the 5 axis secures the positioning of all the critical surface towards the spindle. Thus the machine becomes 3+2 axis CNC machine.



In such way, the 5 axis machine cuts the labor cost and man-hour. But the programming of such a machine is a critical one and it needs a vast knowledge of CAD/CAM. Also, work holding is a critical issue in 5 axis machining. The work holding should be firm, rigid and there should be clear.Mazak is a 5 axis CNC machine. In that machine, the work table provides any angle to the workpiece for machining purpose.
Ready to move forward with your turning project? Request a quote! >>>
---
What 5-axis machining services do we offer?
PTJ Manufacturing Shop is a company dedicated to high-end manufacturing "five-axis machining". The company has a professional team and equipment, focusing on precision five-axis machining for a long time. The company's processed products mainly include five-axis molds, parts, and the first edition. We insist that quality is life and service is the purpose.
5-axis mould machining

:Copper electrode,Headlights,Light guide strip mould,Silicone mold,Die casting mold,Injection mold,LED optical mold


5-axis precision parts cnc machining

:aluminum parts,stainless steel parts, Auto parts, Die castings, Titanium alloy parts,5-axis impeller,Vibration plate
5-axis prototype machining:Headlights prototype, dolls prototype, toy cars prototype, drone shells prototype, artwork models prototype

---
Our 5 axis cnc machining case studies

To make the high-quality parts CNC machine is the most useful machine, 5 axis CNC machine can make complex parts fast, high precision, contact us if you need 5 axis cnc machining service.
Are you already thinking of 5 axis cnc machining services? We can be a good services. We are a team of skilled professionals, who have a huge experience in providing quality metal CNC machining services. To know more about our services, please get in touch with our experts today. You can reach out to us both, via phone, as well as email. Give us a call on +86 15118255600, or simply mail us your requirements at sales@pintejin.com.