Perfect cnc machining services to help Korean customers win awards
Good Praise from Korean customers
We've been working with PTJ Shop over the last couple months on a fast paced project. They've been very responsive and timely in their deliveries, despite short notice. Their facility is well organized and structured, and they have a lot of capacity for high volume type orders. Everyone we've dealt with, from design to machining, or even billing, has been spot on with their customer service and desire to get our projects completed. In addition, you'll get an in-depth understanding of what it will take to produce a design, eliminating surprises and any lack of knowledge about the process which may exist. They've also provided helpful input to improve the accuracy of the design, and lead times by going over changes which would improve the machining times. Last, they're very price competitive and have even been cheaper than many shops of similar capacity in the area.


----- Korean Customers Jin Zhenghuan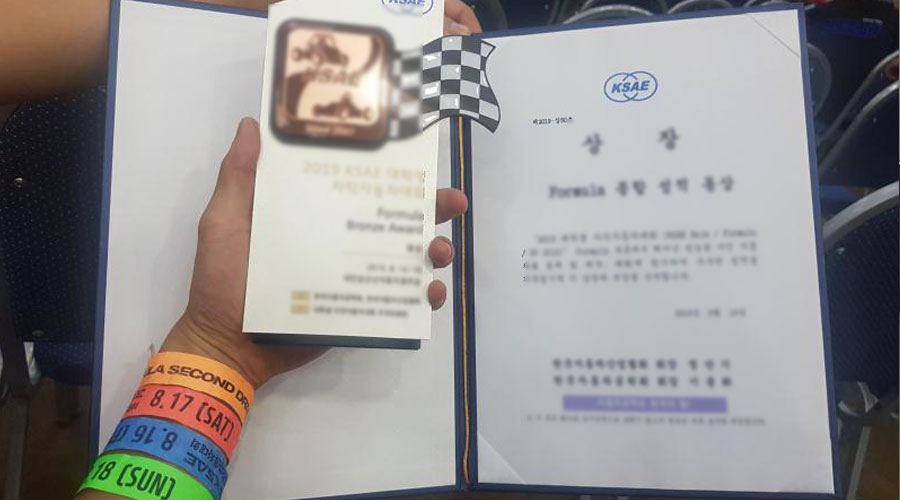 ▲ Korean customer racing award certificate
At PTJ Manufacturing Shop, there are more and more orders for machining parts for machinery abroad. From Asia to Europe, foreign customers appreciate the service from China's precision machinery parts processing plants. The processing quality is beyond their imagination, and the price is competitive. With the help of our company, more and more foreign customers not only get orders at the exhibition, but also get awards in the competition.
This week, the Korean customer of the business director Mi Xue gave a good news to the PTJ Shop. He won the grand prize in the recent racing event, especially thanks to the mechanical parts machining services we provided. During the car racing process, he felt that the driving experience was very good, which made him feel happy and played very often. Thanks to the cooperation with China's precision mechanical parts processing factory, the quality of these spare parts production has reached the international first-class level.
This Korean customer found PTJ Shop through Google at the beginning of last month. He said at the time that they are engaged in racing. The design is very trendy. There are several mechanical parts processing orders. We ask if we have experience and the price is not a problem. Because he had already asked several Chinese mechanical parts processing companies before, and he did not accept his orders, he was in a hurry.
Because of the game at the end of the month, the technical team of our precision mechanical parts processing plant is working day and night to fully invest in the non-standard parts processing of customers, and send out the products in advance, so that customers have more time to debug the car. This is not, really won a good ranking.
---
PTJ Machining Capabilities
Automatic Bar Machining
–

Multi-spindle cam automatic screw machines
CNC Turning
– CNC delivers peak cost efficiency in shorter volumes, as well as high capacity production of mechanically simple components
Custom Machining
- with up to 12 axes of control
Multi Spindle Machining
- ISO 9001:2015 certified
Screw Machine Products
– The number of customized production parts per hour can reach 10000pcs
Swiss Machining
– with up to 9 axes of CNC control, to produce precision components with complex geometries in one operation
High Volume Machining
– 100 Advanced Production Turning Bar Automatics On-line and Ready
CNC Milling
- Machining Fully compliant with the exacting requirements of our customers
5 axis (11 axis) Machining
– Tolerance | 0.1mm alignment
What Can we help you do next?
∇ Get more information about cnc machining Shop
---
By
PTJ Manufacturing Shop
|Categories:
Blog
|Tags:
cnc milling services
,
cnc turning services
,
milling parts
,
turning parts
,
machining parts
,
special parts
,
faqs
,
technical news
,
company news
,
material news
|Comments Off
---