Dongguan CNC Machining Services, Towards Mexic
Good Praise from Mexican customers
Great company! Their State of the art machinery, quality craftsmanship, and attention to detail, really helped take my project to the next level. I was really impressed by the PTJ team, everyone was very knowledgeable and easy to work with.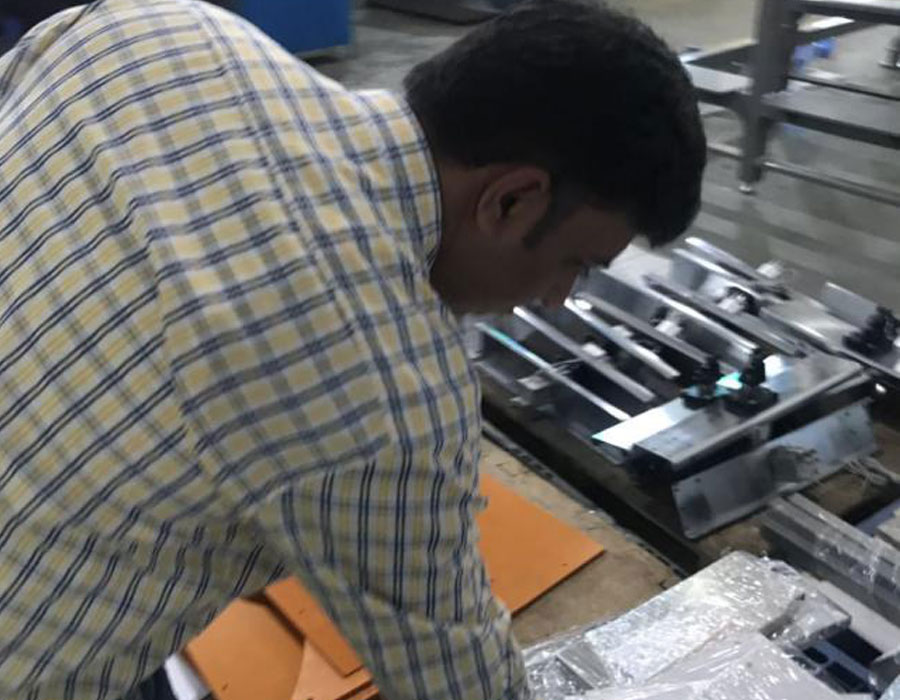 ▲ Mexican customer C.S.Lewis is inspecting
Nowadays, more and more foreign customers come to China to customize cnc parts processing. Generally, Dongguan's precision mechanical parts processing factory will be given priority. This trend is particularly obvious in recent years. The main reason is that Dongguan is the source of CNC processing in China. The mechanical processing service in Dongguan is not only excellent in quality, but also cost-effective, especially after-sales service. It is highly praised by customers all over the world. Since PTJ Shop has expanded its global market through online channels, there have been more and more orders for CNC parts processing abroad.
Recently, our company has received visits from Mexican customers. The other party is an electronics company and needs to find a CNC parts processing supplier to cooperate. Because they want to mass produce a new product, they are particularly valued by the supplier's mechanical processing strength. So they traveled far from the other side of the globe to China and visited the PTJ precision machinery parts processing plant. This is the first time we have received customers from Central America.
Customers in Mexico can find the PTJ Manufacturing Shop. This small probability event can happen, of course, it is a lucky one. In fact, such encounters are not without reason. Because in the middle of the year, our company has increased the promotion of Google. The Mexican customer entered our website because they saw our ads information. We found that our mechanical parts processing cases are similar to their new products. So there is interest in cooperation and I decided to come to China to have a look.
Our foreign trade business and engineering focused on customers in Mexico who visited our CNC parts processing equipment and explained their performance through translation. Several customers nodded and felt that they could cooperate, production scale, processing capacity and precision requirements. They can meet their expectations and soon signed a cooperation agreement. According to the service process, we will arrange production soon, and it is definitely an international cooperation that will live up to expectations!
---
PTJ Machining Capabilities
Automatic Bar Machining
–

Multi-spindle cam automatic screw machines
CNC Turning
– CNC delivers peak cost efficiency in shorter volumes, as well as high capacity production of mechanically simple components
Custom Machining
- with up to 12 axes of control
Multi Spindle Machining
- ISO 9001:2015 certified
Screw Machine Products
– The number of customized production parts per hour can reach 10000pcs
Swiss Machining
– with up to 9 axes of CNC control, to produce precision components with complex geometries in one operation
High Volume Machining
– 100 Advanced Production Turning Bar Automatics On-line and Ready
CNC Milling
- Machining Fully compliant with the exacting requirements of our customers
5 axis (11 axis) Machining
– Tolerance | 0.1mm alignment
What Can we help you do next?
∇ Get more information about cnc machining Shop
---
By
PTJ Manufacturing Shop
|Categories:
Blog
|Tags:
cnc milling services
,
cnc turning services
,
milling parts
,
turning parts
,
machining parts
,
special parts
,
faqs
,
technical news
,
company news
,
material news
|Comments Off
---