How to choose cnc machining center fixture? - PTJ Shop
CNC machining center processes are concentrated, and the processed parts are generally more complicated.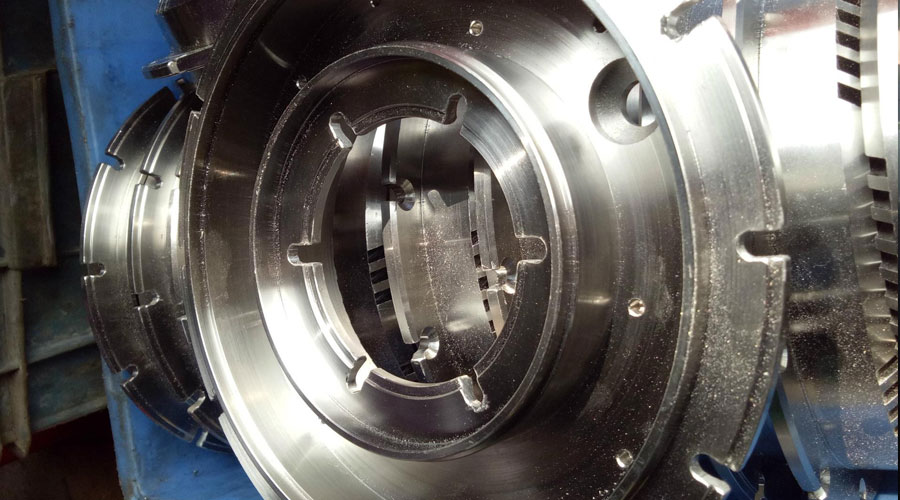 The machining process requires a wide variety of tools, which requires the fixture to withstand both large cutting forces and positioning accuracy requirements. The task of the fixture is not only to clamp the workpiece, but the selection of the CNC machining center fixture is critical. Suzhou CNC machining

The high flexibility of the CNC machining center requires that the fixture be compact and simpler than the ordinary machine tool, minimize the auxiliary time, easy to operate, labor-saving, safe, and ensure sufficient rigidity and flexibility. Choosing the right fixture should pay attention to the precision, batch size, processing cycle and processing cost of the machined parts.

In order to properly select the fixture, we must first have a deep understanding of the machining characteristics of the CNC machining center. Taking into account various factors, the choice of economical and reasonable fixtures can achieve twice the result with half the effort, in order to maximize the role of CNC machining centers.
---
PTJ Machining Capabilities
Automatic Bar Machining
–

capacity for parts from 1/16" to 2 5/8"
CNC Turning
– CNC multi-axis machining centers for superior speed & flexibility
Custom Machining
- expert machined components delivered on time
Multi Spindle Machining
- Davenport, Euro turn, New Britain & Ac
me Gridley
Screw Machine Products
– precision components from a broad variety of materials & Equipment
Swiss Machining
– micro-parts to 1-1/4 round diameter providing speed, high capability including
precision tolerances and specialized finishes
High Volume Machining
– Specialized in machined parts exceeding 1,000 pieces up to millions of pieces for optimum efficiency
CNC Milling
- Machining from bar stock, plate or block metal using up to 3 axis of motion
5 axis (11 axis) Machining
– Multi Axis Multi spindle technology for completing complex parts efficiently in one operation. C=0 sampling plan & equipment versatility provide one stop shop capability for a variety of applications
What Can we help you do next?
∇ Get more information about Cnc Machining Shop
---
By
PTJ Manufacturing Shop
|Categories:
Blog
|Tags:
cnc milling services
,
cnc turning services
,
milling parts
,
turning parts
,
machining parts
,
special parts
,
faqs
,
technical news
,
company news
,
material news
|Comments Off
---