How to calculate cnc machining cost?- PTJ Manufacturing Shop
CNC machining costs are divided into three parts:
Machine cost: the price of the cnc machine, the depreciation cost, the length of the machined parts, the electricity bill

Tool cost: All the tools, especially the more expensive non-standard tools, calculate the cost of processing a product according to the tool life.




Labor costs: This is calculated according to the artificial wages in different places, which is related to the production capacity of the day.
Start with a real case study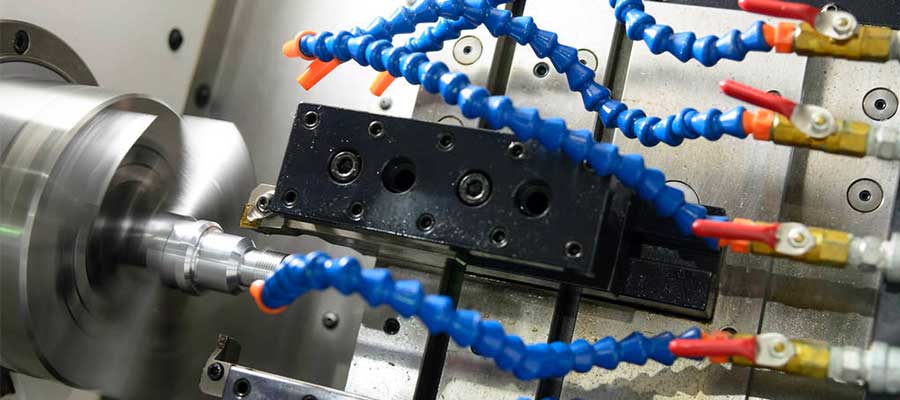 Real Case Studies
Parts Name:Hydraulic guide sleeve
Maximum diameter 130 length 90 inner diameter 70
The outer circle has 3 steps, which is the same in order, 130 is 10 long, the undercut 5, the external thread M108X2 is 35, 90 long 40.
The inner hole has 6 separate inner slots and a maximum of 85.
The inner and outer circle unilateral margin is 1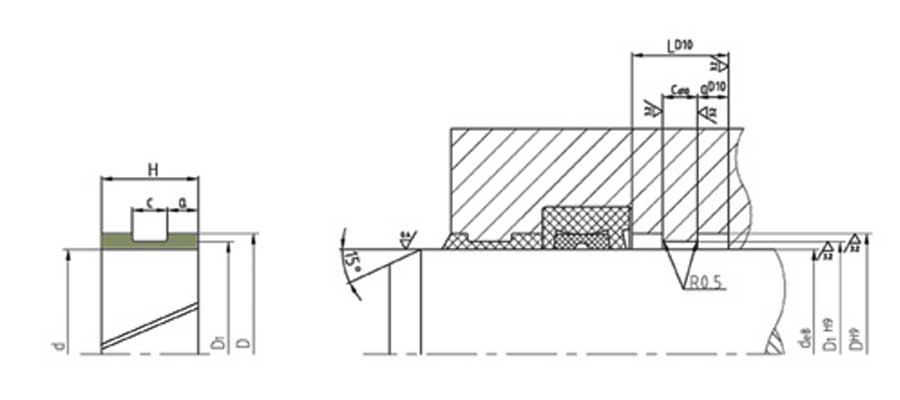 Simulation calculate cnc machining cost

The quotation problem of machining is a more complicated problem. The main factors are as follows:
processing batch problems, single and large quantities of prices may vary greatly.

It is the complexity of the workpiece and tolerances, especially the shape tolerance, which is the accuracy level, which has a great impact on the quotation of the workpiece.




It is the local hourly rate, there is also a great relationship; there is the material, is the degree of easy cutting, these factors affect the quotation, so the quotation problem is a comprehensive problem.



Sometimes, when the batch size is large, the price of processing waste is also calculated. If it is a non-ferrous metal, the scrap must be stated in advance, which is not a small income.
Assuming the outer diameter is 18mm, then the outer diameter of the first car needs one knife. Assuming a rotation speed of 120 rpm, and a feed rate of 0.1 mm, then the time for one knife can be calculated to be 24 ÷ (120 × 0.1) is about 2 min (24 = Workpiece 20+ retract width and cutter width);
The second step is the car screw buckle, the M16 thread is 2mm pitch, then the 20 length is 10 turns, plus the tail width is at least 12 laps, according to 60 rpm, it is 0.2 minutes, and each knife is returned for 0.2 minutes. Half of it is 0.1 minutes, add up to the car screw buckle is 0.3 minutes per knife, this thread rough car four-knife fine car is 0.3 × 5 = 1.5 minutes.
The third step is to cut off, according to 0.1 feed per revolution, 100 rev / min, which is 16 ÷ (100 × 0.1) = 1.6 minutes
The above working hours are 2+1.5+1.6=5.1 minutes.
If it is a single piece, add auxiliary time 30 minutes = 35.1 minutes
In batches, it is appropriate to add a certain amount of man-hours according to the batch size. For example, 500 pieces can be given for 6 minutes.
Down is the hourly rate, calculated by CNC 30 yuan / hour
Single piece 35.1 × (30 ÷ 60) = 17.55 yuan / piece
Batch 500 pieces: 6 × (30 ÷ 60) = 3 yuan / piece
The above is only to explain the calculation method and related problems, does not represent the real price, and can be re-verified according to the actual situation.
---
PTJ Machining Capabilities
Automatic Bar Machining
–

capacity for parts from 1/16" to 2 5/8"
CNC Turning
– CNC multi-axis machining centers for superior speed & flexibility
Custom Machining
- expert machined components delivered on time
Multi Spindle Machining
- Davenport, Euro turn, New Britain & Ac
me Gridley
Screw Machine Products
– precision components from a broad variety of materials & Equipment
Swiss Machining
– micro-parts to 1-1/4 round diameter providing speed, high capability including
precision tolerances and specialized finishes
High Volume Machining
– Specialized in machined parts exceeding 1,000 pieces up to millions of pieces for optimum efficiency
CNC Milling
- Machining from bar stock, plate or block metal using up to 3 axis of motion
5 axis (11 axis) Machining
– Multi Axis Multi spindle technology for completing complex parts efficiently in one operation. C=0 sampling plan & equipment versatility provide one stop shop capability for a variety of applications
What Can we help you do next?
∇ Get more information about Cnc Machining Shop
---
By
PTJ Manufacturing Shop
|Categories:
Blog
|Tags:
cnc milling services
,
cnc turning services
,
milling parts
,
turning parts
,
machining parts
,
special parts
,
faqs
,
technical news
,
company news
,
material news
|Comments Off
---