Supply Warm cnc machining service to Malaysian customers
Good Praise from Malaysia customers
PTJ Shop is a great local machine shop. They have a wide range of capabilities from milling, turning, EDM, assembly, and more. They are well suited for just about any project including high-volume jobs because of their production cell. Great group to work with all around! Talk to David or Michelle.


----- Malaysia Customers Beghrism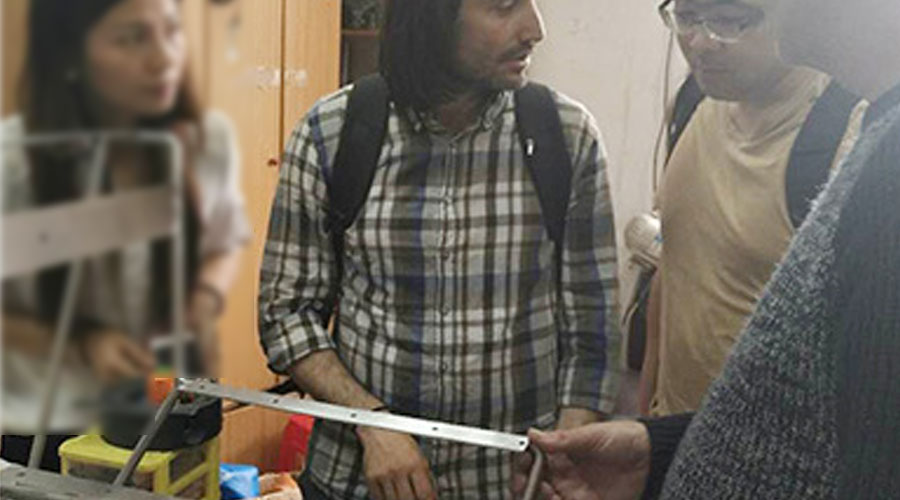 ▲ malaysia customer inspection factory
Beghrism is actually after the sample,he feel our company's cnc machining service is quite good.
At first, Beghrism felt that if it was done in bulk, it should be made in Malaysia: one is because of good communication, the other is because So close can save some shipping costs.
After two months of communication with Michelle, Beghrism finally decided to come to our company to see if the aluminum parts made by our company met the precision and appearance they wanted.
In March 2019, the arrival of Beghrism was finally ushered in. Beghrism was really meticulous. At our factory, we directly requested to watch our previous project experience, workshop precision instruments, turning department and testing instruments.
After Beghrism viewed our entire factory , he was very satisfied with our company! Two weeks later, he placed a batch order to PTJ Manufacturing Shop.
---
PTJ Machining Capabilities
Automatic Bar Machining
–

capacity for parts from 1/16" to 2 5/8"
CNC Turning
– CNC multi-axis machining centers for superior speed & flexibility
Custom Machining
- expert machined components delivered on time
Multi Spindle Machining
- Davenport, Euro turn, New Britain & Ac
me Gridley
Screw Machine Products
– precision components from a broad variety of materials & Equipment
Swiss Machining
– micro-parts to 1-1/4 round diameter providing speed, high capability including
precision tolerances and specialized finishes
High Volume Machining
– Specialized in machined parts exceeding 1,000 pieces up to millions of pieces for optimum efficiency
CNC Milling
- Machining from bar stock, plate or block metal using up to 3 axis of motion
5 axis (11 axis) Machining
– Multi Axis Multi spindle technology for completing complex parts efficiently in one operation. C=0 sampling plan & equipment versatility provide one stop shop capability for a variety of applications
What Can we help you do next?
∇ Get more information about Cnc Machining Shop
---
By
PTJ Manufacturing Shop
|Categories:
Blog
|Tags:
cnc milling services
,
cnc turning services
,
milling parts
,
turning parts
,
machining parts
,
special parts
,
faqs
,
technical news
,
company news
,
material news
|Comments Off
---