Cnc machining automatic mechanical packaging machine parts - PTJ Shop
Custom automatic mechanical packaging machine parts
PTJ Manufacturing parts can be standardized for all types of timing wheels, as well as timing belt drawings, or tapes, as well as precision and dimensional tolerances. According to the accuracy requirements of different customers, select the corresponding accuracy level.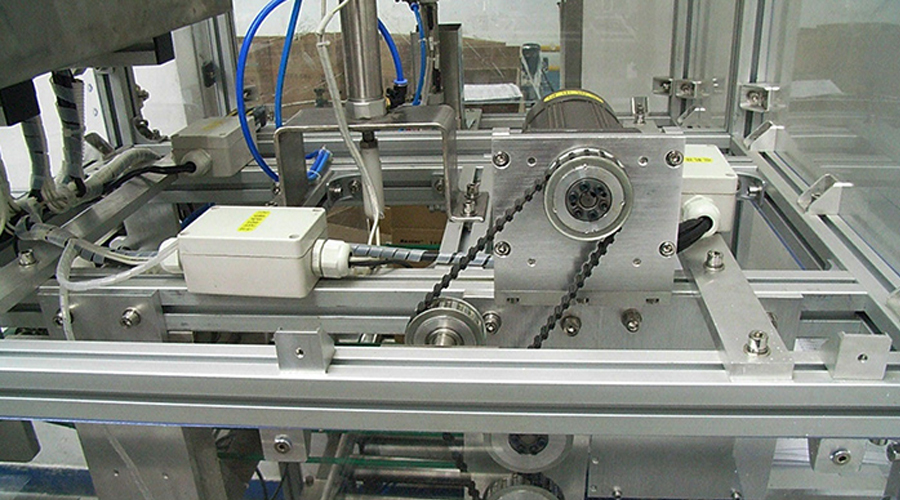 Synchronous pulleys are generally made of steel, aluminum alloy, cast iron, brass, and the like. The inner hole has a circular hole, a D-shaped hole, a tapered hole and the like. The surface treatment has natural color oxidation, blackening, galvanization, color plating zinc, high frequency quenching and the like. The accuracy level depends on the customer's requirements.
Synchronous wheel middle hole processing precision car pulley shape, mainly thickness, top circle (maximum diameter), inner hole. According to the groove shape model, the groove is machined by wire cutting, and the key groove is machined by slotting or wire cutting. If the pulley has a flange, the flange can be welded.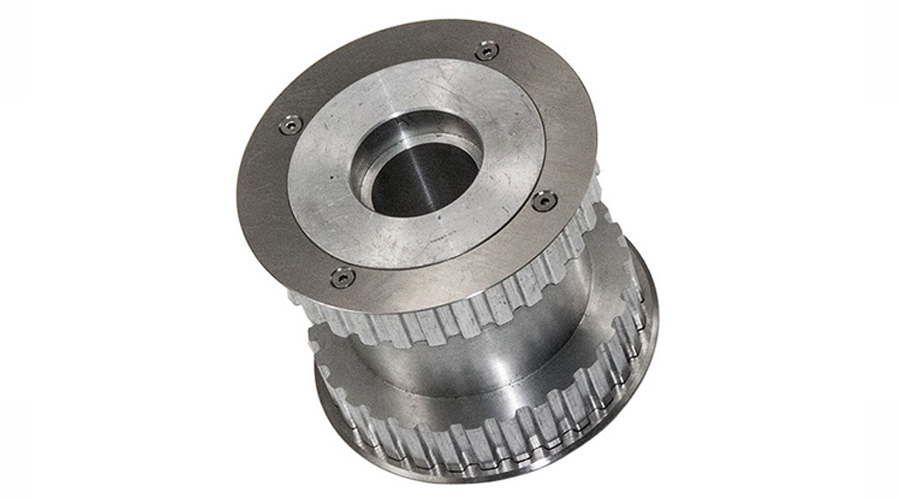 PTJ is dedicated to high efficiency, heavy investment in the introduction of processing equipment, introduction of production management system, attracting experienced talents, integrity-based business philosophy, adhere to the excellent quality, perfect after-sales service system to provide users with safe, efficient and reliable processing machinery zero component. Automatic mechanical equipment packaging machine parts customization, look for PTJ Shop parts processing.
---
PTJ Machining Capabilities
Automatic Bar Machining
–

Multi-spindle cam automatic screw machines
CNC Turning
– CNC delivers peak cost efficiency in shorter volumes, as well as high capacity production of mechanically simple components
Custom Machining
- with up to 12 axes of control
Multi Spindle Machining
- ISO 9001:2015 certified
Screw Machine Products
– The number of customized production parts per hour can reach 10000pcs
Swiss Machining
– with up to 9 axes of CNC control, to produce precision components with complex geometries in one operation
High Volume Machining
– 100 Advanced Production Turning Bar Automatics On-line and Ready
CNC Milling
- Machining Fully compliant with the exacting requirements of our customers
5 axis (11 axis) Machining
– Tolerance | 0.1mm alignment
What Can we help you do next?
∇ Get more information about cnc machining Shop
---
By
PTJ Manufacturing Shop
|Categories:
Blog
|Tags:
cnc milling services
,
cnc turning services
,
milling parts
,
turning parts
,
machining parts
,
special parts
,
faqs
,
technical news
,
company news
,
material news
|Comments Off
---