What are the common programming software in the field of CNC machining?
Common programming software
For those engaged in cnc machining, the programming of CNC machining occupies a very important position, and the auxiliary program becomes the cornerstone of this position. PTJ Manufacturing Shop is dedicated to high-precision CNC external processing, and also uses a lot of CNC machining programming software. Next, we will share the types of common CNC machining programming software for you. For those who need to learn CNC programming, it is recommended to Collect it.
1. UG
this can be called the originator of the CAD / CAM world, in the 1960s McDonnell Douglas developed a software system for the complex surface parts of the aircraft and CNC machining.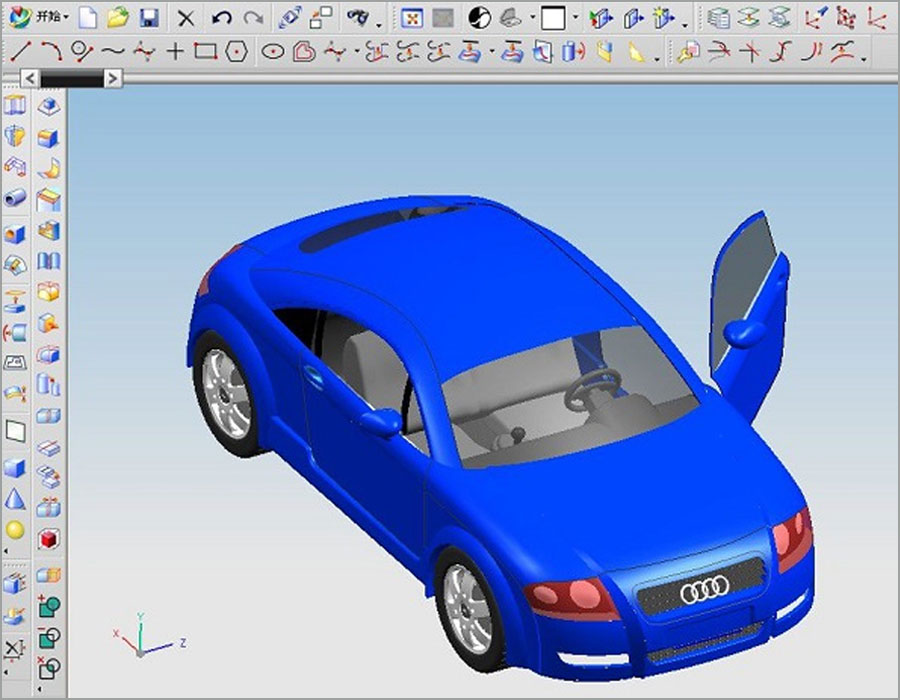 Although UG's design modeling function is also very strong, it seems to be more popular in CNC CAM programming. It is also the first CNC programming software I know, especially the mold industry, which is almost standard software. It is also suitable for beginners to use, because the related tutorial materials are particularly rich and detailed. Fast to get started, good versatility, rich processing strategy, the new version of NX also has a special impeller programming module. NX is the new name after UG was acquired by Siemens. With the strong support of Siemens, I believe that UG will go further in the field of CNC programming.
2. Mastercam
Known as the world's first professional CNC programming software, it is said that the programming efficiency is very high, and the post-processing is particularly perfect. Because I have not used it, it is speculated that its programming ability should exceed UG, after all, it is professional to do numerical control. However, there are many users of comprehensive CAD/CAM software such as UG, including a large number of non-CNC mechanical designers, so the popularity is higher.

3. Hypermill
Known as the "5-axis king", the five-axis tool path is very powerful, but unfortunately, I have never seen programming with it in reality. The online is a video of some machine tool manufacturers, which uses HM programming.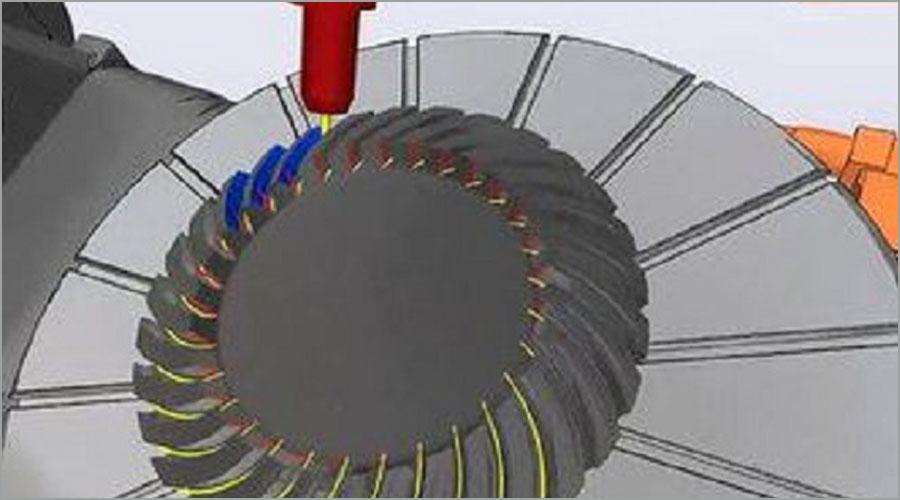 4. PowerMILL
A powerful CNC machining programming software system produced by Delcam, UK. At present, users are showing a significant growth trend, especially in the mold processing industry, which is almost standard use. It seems that there is a true ability. The most respected first is safety. The detection of the anti-collision knife is very accurate, and the cutting path calculation and processing efficiency is high. It can save money for the user, and the boss staff like it.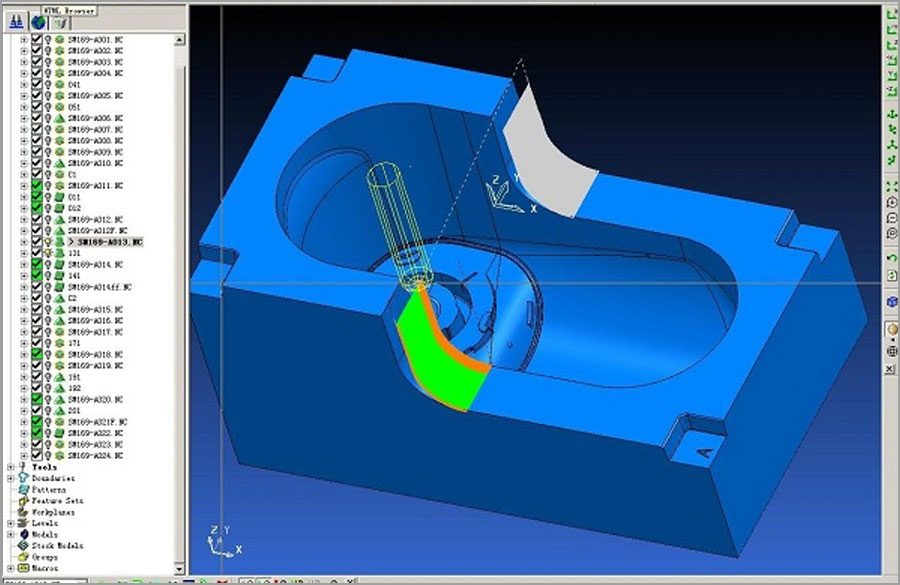 5. Cimatron
The professional CNC programming software from Israel, the Chinese name seems to be called "Simei Chuang", which was very hot in the early days, mainly for mold and electrode processing. In recent years, the performance has been tepid. I know that it is mainly the "mold king" Cha Hongda predecessors highly praised, of course, the teacher is mainly used for modeling, parting, it is said that the memory footprint is very small, the operation is very strong.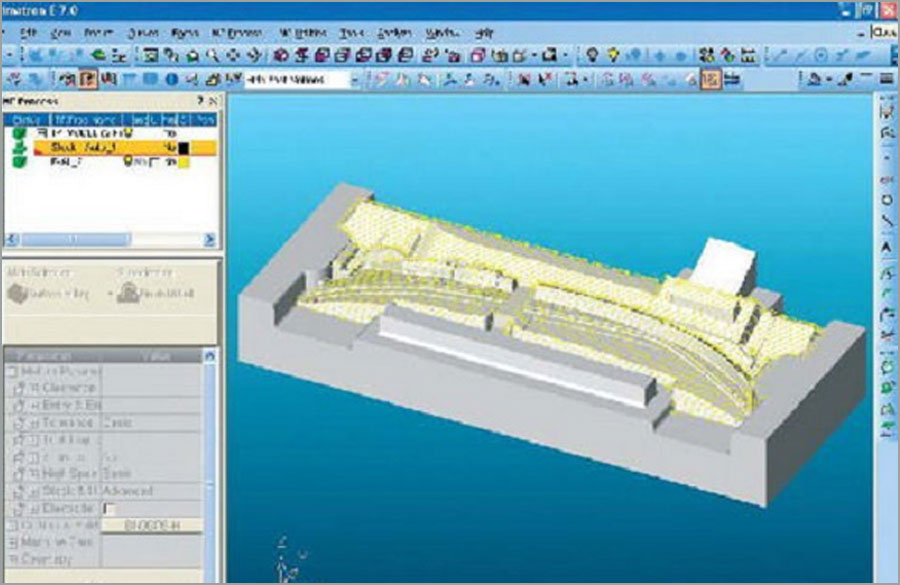 There are a lot of cnc processing programming software applied worldwide, and some users in China use other programming software, such as Pro/Engineer, Catia, CAXA (CNC lathe programming), CIMCOEditV5 and so on.
---
PTJ Machining Capabilities
Automatic Bar Machining
–

Multi-spindle cam automatic screw machines
CNC Turning
– CNC delivers peak cost efficiency in shorter volumes, as well as high capacity production of mechanically simple components
Custom Machining
- with up to 12 axes of control
Multi Spindle Machining
- ISO 9001:2015 certified
Screw Machine Products
– The number of customized production parts per hour can reach 10000pcs
Swiss Machining
– with up to 9 axes of CNC control, to produce precision components with complex geometries in one operation
High Volume Machining
– 100 Advanced Production Turning Bar Automatics On-line and Ready
CNC Milling
- Machining Fully compliant with the exacting requirements of our customers
5 axis (11 axis) Machining
– Tolerance | 0.1mm alignment
What Can we help you do next?
∇ Get more information about Cnc Machining Shop
---
By
PTJ Manufacturing Shop
|Categories:
Blog
|Tags:
cnc milling services
,
cnc turning services
,
milling parts
,
turning parts
,
machining parts
,
special parts
,
faqs
,
technical news
,
company news
,
material news
|Comments Off
---