The Advantages Of Fiber Laser In Thin Plate Welding
The advantages of fiber laser in thin plate welding
With the advancement of automation processes in electrical machinery, automobiles, railways, ships, aerospace and other industries, laser welding technology is increasingly used. Laser welding equipment will also develop towards multiple styles and multiple powers.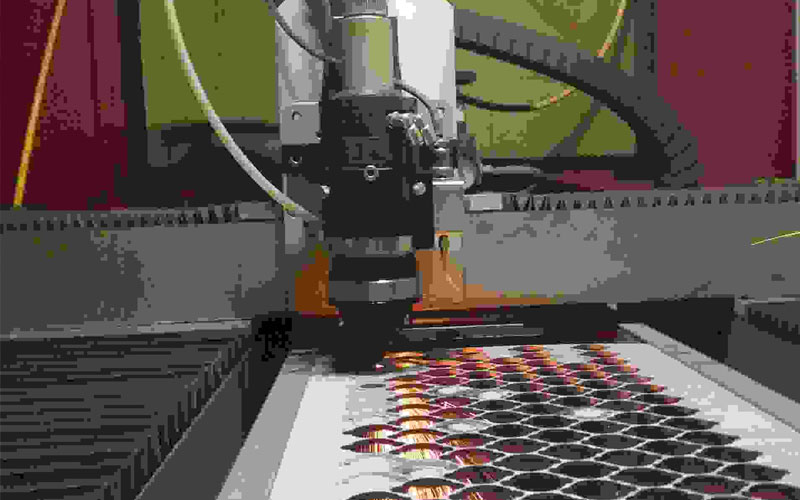 Currently, there are three types of lasers in the market: fiber, pulsed Nd: YAG, and CO2 laser sources. These three types of welding equipment have obtained sufficient development space and have been reused in high-power processing. But this is not the case for some applications, such as ultra-thin materials.
The welding of ultra-thin materials is an ultra-fine technical activity, which requires higher laser beams: energy concentration, small welding deformation and flexibility, otherwise there will be false welding or burn-through. And these advantages, fiber lasers have.
The focused spot of the fiber laser beam can be as small as 10 microns, which results in very small solder joints. And because it is a continuous wave laser cutting, it meets the high power density required for batch and continuous welding processes. In the aerospace field, where light weight requirements are high, fiber laser welding of lightweight materials has greater advantages and has become the focus of aviation research. As related projects and technologies mature, fiber lasers will become more and more widely used in welding.
Cooling requirements for fiber laser welding sheet
Don't look at the fine cnc machining of this fiber laser, in fact, it is not "pretentious" and well maintained. As long as it is properly operated and used, its life is very long. Among them, the selection of laser chiller is the key. First, the laser chiller must have sufficient cooling capacity, and then it must have stability. In addition, the water quality will also affect the laser (optionally equipped with an ion filter.)
---
PTJ Machining Capabilities
Automatic Bar Machining
–

Multi-spindle cam automatic screw machines
CNC Turning
– CNC delivers peak cost efficiency in shorter volumes, as well as high capacity production of mechanically simple components
Custom Machining
- with up to 12 axes of control
Multi Spindle Machining
- ISO 9001:2015 certified
Screw Machine Products
– The number of customized production parts per hour can reach 10000pcs
Swiss Machining
– with up to 9 axes of CNC control, to produce precision components with complex geometries in one operation
High Volume Machining
– 100 Advanced Production Turning Bar Automatics On-line and Ready
CNC Milling
- Machining Fully compliant with the exacting requirements of our customers
5 axis (11 axis) Machining
– Tolerance | 0.1mm alignment
What Can we help you do next?
∇ Get more information about Cnc Machining Shop
---
By
PTJ Manufacturing Shop
|Categories:
Blog
|Tags:
cnc milling services
,
cnc turning services
,
milling parts
,
turning parts
,
machining parts
,
special parts
,
faqs
,
technical news
,
company news
,
material news
|Comments Off
---