The Key Points Of CNC Machine Tool Clamping
The key points of CNC machine tool clamping
How to install the knife
1. The turning tool cannot be extended out of the tool holder too long, and should be extended as short as possible. Because the turning tool sticks out too long, the rigidity of the tool holder is relatively weakened. When cutting, under the action of cutting force, it is easy to vibrate, making the surface of the turned cnc machining parts unclean. 1. The extended length of the general turning tool does not exceed 2 times the thickness of the tool bar.
2. The height of the turning tool tip should be aligned with the center of the workpiece. Installing the turning tool too high or too low will cause the angle of the turning tool to change and affect cutting. According to experience, when rough turning the outer circle, the turning tool can be installed slightly higher than the center of the workpiece; when finishing the outer circle, the turning tool can be installed slightly lower than the center of the workpiece, which depends on the size of the workpiece diameter. It is decided that no matter the installation height or the installation height,--generally cannot exceed 1% of the workpiece diameter.
3. The gaskets used for loading turning tools should be flat, and thick gaskets should be used as much as possible to reduce the number of pieces-generally only 2-3 pieces. If the number of pad blades is too large or uneven, the turning tool will vibrate and affect cutting. And make each shim directly below the knife bar, and the front end is flush with the edge of the knife seat.
4. After the turning tool is installed, the screw of the tool holder should be tightened. Generally, two screws should be tightened. When tightening, it should be tightened one by one in rotation. At the same time, it should be noted that special wrenches must be used, and casings are not allowed to avoid damage to the screws due to excessive force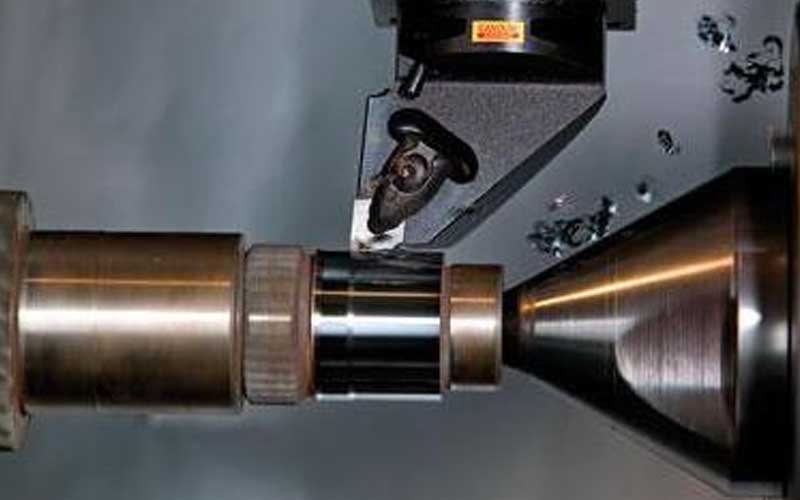 Tool selection
1. The type, specification and accuracy grade of CNC tools should be able to meet the requirements of CNC lathe processing.
2. High precision. In order to meet the requirements of high precision and automatic tool change of CNC lathe processing, the tool must have high precision.
3. High reliability. To ensure that no accidental damage and potential defects of the tool will affect the smooth progress of the processing during China CNC machining, the tool and the accessories combined with it must have good reliability and strong adaptability.
4. High durability. The tools processed by CNC lathes, whether in roughing or finishing, should have higher durability than those used in ordinary machine tools, so as to minimize the number of times of changing or grinding tools and tool setting, so as to improve processing efficiency and guarantee Processing quality.
5. Good chip breaking and chip removal performance. Poor chipping can easily cause the chips to entangle on the tool and workpiece, which can damage equipment and materials, and even cause injury accidents, which affect the quality of processing and the safe operation of the machine tool.
---
PTJ Machining Capabilities
Automatic Bar Machining
–

Multi-spindle cam automatic screw machines
CNC Turning
– CNC delivers peak cost efficiency in shorter volumes, as well as high capacity production of mechanically simple components
Custom Machining
- with up to 12 axes of control
Multi Spindle Machining
- ISO 9001:2015 certified
Screw Machine Products
– The number of customized production parts per hour can reach 10000pcs
Swiss Machining
– with up to 9 axes of CNC control, to produce precision components with complex geometries in one operation
High Volume Machining
– 100 Advanced Production Turning Bar Automatics On-line and Ready
CNC Milling
- Machining Fully compliant with the exacting requirements of our customers
5 axis (11 axis) Machining
– Tolerance | 0.1mm alignment
What Can we help you do next?
∇ Get more information about Cnc Machining Shop
---
By
PTJ Manufacturing Shop
|Categories:
Blog
|Tags:
cnc milling services
,
cnc turning services
,
milling parts
,
turning parts
,
machining parts
,
special parts
,
faqs
,
technical news
,
company news
,
material news
|Comments Off
---