Laser drilling technology drives the sheet metal machining industry
Laser drilling technology drives the sheet metal machining industry
We know that as a sheet metal machining technician, sheet metal machining technology is our rice bowl, and it is also an important process for sheet metal machining products. In general, sheet metal machining includes traditional cutting and punching, punching, bending and forming methods and process parameters, as well as various cold stamping die structures and process parameters, various equipment working principles and machining methods, and new stamping technologies and new technology.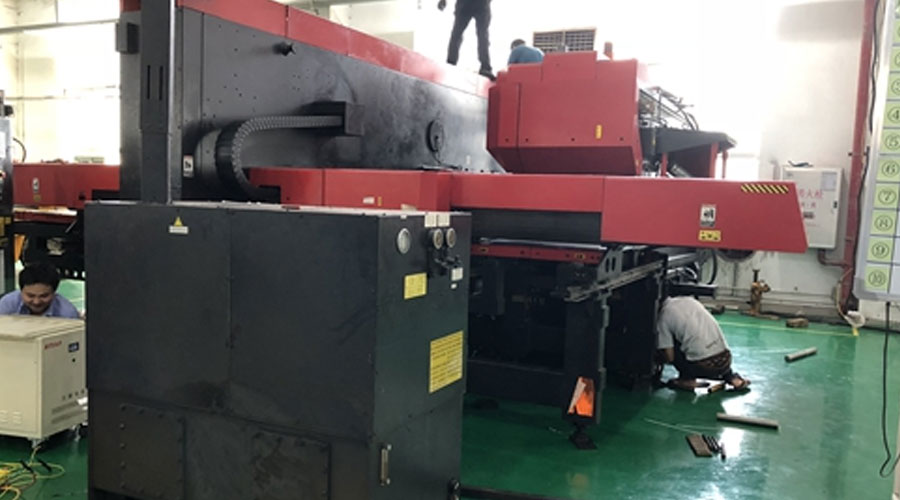 Commonly used sheet metal machining materials are cold rolled sheet (SPCC), hot rolled sheet (SHCC), galvanized sheet (SECC, SGCC), copper (CU) brass, copper, beryllium copper, aluminum sheet (6061, 5052, 1010, 1060, 6063, hard aluminum, etc.), aluminum parts, stainless steel (mirror surface, brushed surface, matte surface), depending on the role of the product, different materials, generally need to consider the use and cost of the product.
Laser drilling technology is an earlier practical laser technology in laser material machining technology. Laser drilling in sheet metal shops typically uses pulsed lasers with high energy density and short durations. It can process small holes of 1 μm. It is especially suitable for machining small holes at certain angles and thin materials. It is also suitable for machining hardness. Deep or small holes in higher or more brittle parts of softer material.
The holmium laser can realize the drilling of gas turbine burner components, and the punching effect can achieve three-dimensional directions, and the number can reach thousands. Permeable materials include stainless steel, Inconel, and Hastelloy. Laser drilling technology is not affected by the mechanical properties of the material, making automation easier.
With the development of laser drilling technology, the laser cutting machine has realized automatic operation. Its application has changed the machining method of traditional sheet metal technology, realized unmanned operation, greatly improved production efficiency and realized the entire process. The automatic operation promotes the economic development of sheet metal machining, improves the stamping effect, and the machining effect is significant.
---
PTJ Machining Capabilities
Automatic Bar Machining
–

capacity for parts from 1/16" to 2 5/8"
CNC Turning
– CNC multi-axis machining centers for superior speed & flexibility
Custom Machining
- expert machined components delivered on time
Multi Spindle Machining
- Davenport, Euro turn, New Britain & Ac
me Gridley
Screw Machine Products
– precision components from a broad variety of materials & Equipment
Swiss Machining
– micro-parts to 1-1/4 round diameter providing speed, high capability including
precision tolerances and specialized finishes
High Volume Machining
– Specialized in machined parts exceeding 1,000 pieces up to millions of pieces for optimum efficiency
CNC Milling
- Machining from bar stock, plate or block metal using up to 3 axis of motion
5 axis (11 axis) Machining
– Multi Axis Multi spindle technology for completing complex parts efficiently in one operation. C=0 sampling plan & equipment versatility provide one stop shop capability for a variety of applications
What Can we help you do next?
∇ Get more information about cnc machining Shop
---
By
PTJ Manufacturing Shop
|Categories:
Blog
|Tags:
cnc milling services
,
cnc turning services
,
milling parts
,
turning parts
,
machining parts
,
special parts
,
faqs
,
technical news
,
company news
,
material news
|Comments Off
---