The development of sheet metal cannot be separated from quality control
The development of sheet metal machining cannot be separated from quality control
As a qualified sheet metal machining factory, we must strictly control the quality. Good word-of-mouth and loyal customers can bring a steady stream of revenue. Therefore, strict quality control, strict production process supervision, the establishment of monitoring procedures, and strict implementation are very important.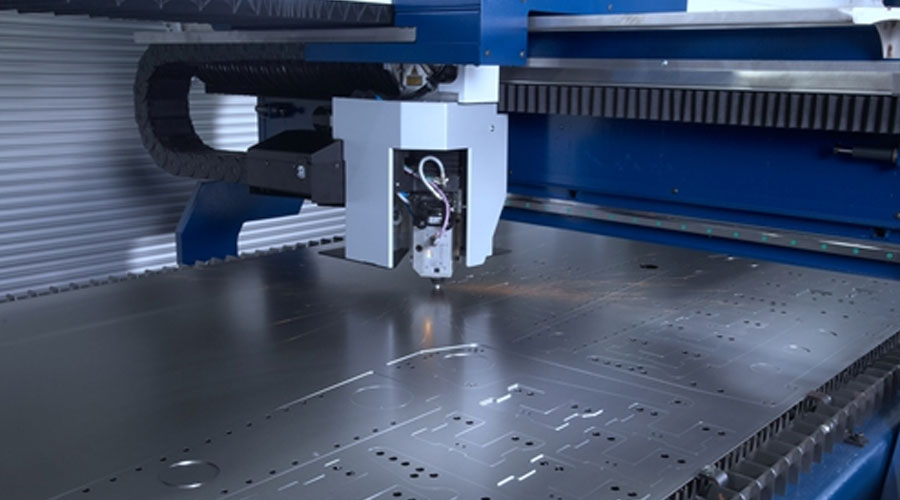 1. The sheet metal machining plant advises everyone to understand customer requirements. When you come into contact with new varieties or new orders, you must have a certain understanding of the customer's sheet metal products, and understand the customer's appearance, size requirements and sheet metal products use.
2. The engineering department uses drawings to make production process diagrams, and technicians draw maps for inspection by other technicians. After inspection, sign and send to workshop after confirmation.
3. CNC laser cutting. The first CNC cutting should be fully inspected, (NC punch, laser cutting machine, etc.) workpiece inspection, including size, unfolding, etc. The first metal plate must be produced in large quantities. After passing the inspection, it can be produced in batches. When the bending is completed, the first part of the bending direction and the bending size should be confirmed. After the confirmation is completed, mass production will begin. When changing the operator or changing the mold, the operator should be rechecked.
4. Finished product, according to the size of the finished product or finished product according to the drawings, and check each size during the sampling inspection. At the same time, a comprehensive inspection of the appearance should be carried out, and unqualified sheet metal parts should be carried out in a timely manner. Adjust and check again. Fill in the inspection report at the same time.
5. Surface treatment, the sheet metal machining factory recommends that the appearance of the surface-treated sheet metal parts be thoroughly checked.
6. Goods that have not passed the inspection shall not be shipped in sheet metal.
7. The operator needs to check the first metal plate. The finished product is also inspected by the operator. After passing the inspection, the inspector can sign before using the personnel. If the operator does not report, there is no work charge for this batch of products.
---
PTJ Machining Capabilities
Automatic Bar Machining
–

Multi-spindle cam automatic screw machines
CNC Turning
– CNC delivers peak cost efficiency in shorter volumes, as well as high capacity production of mechanically simple components
Custom Machining
- with up to 12 axes of control
Multi Spindle Machining
- ISO 9001:2015 certified
Screw Machine Products
– The number of customized production parts per hour can reach 10000pcs
Swiss Machining
– with up to 9 axes of CNC control, to produce precision components with complex geometries in one operation
High Volume Machining
– 100 Advanced Production Turning Bar Automatics On-line and Ready
CNC Milling
- Machining Fully compliant with the exacting requirements of our customers
5 axis (11 axis) Machining
– Tolerance | 0.1mm alignment
What Can we help you do next?
∇ Get more information about cnc machining Shop
---
By
PTJ Manufacturing Shop
|Categories:
Blog
|Tags:
cnc milling services
,
cnc turning services
,
milling parts
,
turning parts
,
machining parts
,
special parts
,
faqs
,
technical news
,
company news
,
material news
|Comments Off
---