Milling Instead Of Printing For Prototype Customization
Milling Instead Of Printing For Prototype Customization
When it comes to rapid prototyping technology (RP), the first thing many people think of is 3D printing technology and manufacturing. In the past few years, these two methods of prototyping have received much attention. However, this manufacturing method is not the best choice in all fields. Many people choose to use CNC machine tools for rapid prototype customization. There are many options for rapid prototyping, but also a very wide range of possibilities and potential.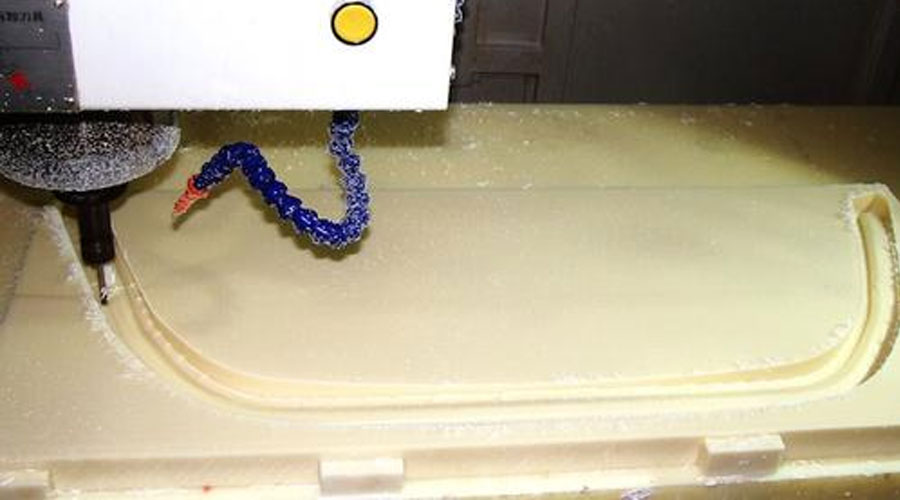 PTJ Shop in Dongguan, Guangdong, China is a provider of comprehensive rapid prototyping and product testing services. At its inception, PTJ Shop was an accessory supplier for a manufacturing company that produced high-end display systems. Since 2007, PTJ Shop has started serving other customers as an independent company.
Top Prototyping
Zhou Hanping is the general manager of PTJ Shop. He commented on their business model: "We successfully combined top-level prototype customization and product testing. This business model can help our customers optimize design concepts and shorten development time. And improve quality. "
"In addition to the equipment used for manufacturing, we also purchased several Haas CNC lathes," said Allen xia, head of the Rapid Prototyping Manufacturing Center at PTJ cnc machining Shop. "We have three vertical machining centers for three-, four-, and five-axis machining. In addition, we have a Haas lathe ST-20 with a driven tool. This lathe is equipped with all the tools for the PTJ Shop and Other customers need the tools for mechanical prototype manufacturing and small batch production. We can process aluminum, steel, copper, titanium, magnesium and plastic. Usually we only process single pieces, but sometimes we also produce up to ten Parts. "Take the most intuitive example. A workpiece recently machined on a Haas lathe is a three-part structural assembly used to simulate a casting.
First, the three components were milled from raw materials on a five-axis lathe. Sandblasting and shot blasting after assembly to reproduce the look and feel of the casting. "In this way, because the correct castings have been set up in the prototype customization stage, technicians can directly use replicas of high-precision castings, eliminating the need for time and money," Allen explained. The design of the Haas ST-20 high-performance CNC lathe fundamentally realizes the convenience of installation and setting, strong rigidity and excellent thermal stability. It is capable of turning and milling complex workpieces and performing multiple machining operations on one lathe, which can increase output, reduce manual operations, and improve accuracy. In addition, PTJ Shop also uses Haas' CNC lathes for prototype customization of heat-generating resin parts such as light bulbs and electronics.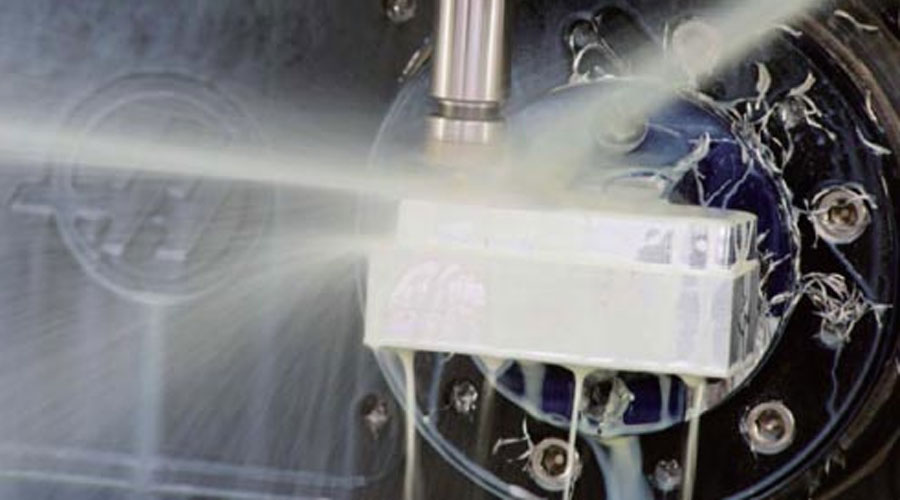 Parts must be able to withstand high temperatures and mechanical loads
"Parts such as lamp housings must be able to withstand very high temperatures," Hanping said. "Therefore, a prototype with very similar mechanical properties to the final product is required. This means that it must not only be able to withstand very high temperatures, but also have excellent mechanical load-bearing properties. Therefore, the use of plastics for manufacturing is abandoned "In addition to the Haas vertical machining center TM-1 tool milling machine, PTJ Shop also performs five-axis machining on a VF-3 vertical machining center and large parts on a VF-6 vertical machining center. machining. Haas' vertical machining center is equipped with a high-performance vector-driven spindle, each axis is equipped with a high-torque brushless servo motor, and the casting structure is sturdy. The rigidity and shock absorption of Haas machine tools are different from those of other machined or welded structures. The machine tools are designed to provide good rigidity and clean processing areas. With the outer layer, the fully-toughened machine door can be opened and closed to easily enter the workbench. David is very satisfied with Haas machines, and will continue to add other models in the future. "Their machine operation is very simple, good value for money, and able to meet our requirements. In the event of a problem, Haas technicians will provide technical services very quickly to ensure that our equipment can operate quickly and normally," he said again Stressed his point.
David is convinced: "Using Haas CNC lathes in our rapid prototyping and testing center is able to meet (almost) all of our customers' requirements. PTJ Shop is the best company in China in the industry because we have mature Rapid prototyping technology, machining technology and product testing services. "
---
PTJ Machining Capabilities
Automatic Bar Machining
–

Multi-spindle cam automatic screw machines
CNC Turning
– CNC delivers peak cost efficiency in shorter volumes, as well as high capacity production of mechanically simple components
Custom Machining
- with up to 12 axes of control
Multi Spindle Machining
- ISO 9001:2015 certified
Screw Machine Products
– The number of customized production parts per hour can reach 10000pcs
Swiss Machining
– with up to 9 axes of CNC control, to produce precision components with complex geometries in one operation
High Volume Machining
– 100 Advanced Production Turning Bar Automatics On-line and Ready
CNC Milling
- Machining Fully compliant with the exacting requirements of our customers
5 axis (11 axis) Machining
– Tolerance | 0.1mm alignment
What Can we help you do next?
∇ Get more information about Cnc Machining Shop
---
By
PTJ Manufacturing Shop
|Categories:
Blog
|Tags:
cnc milling services
,
cnc turning services
,
milling parts
,
turning parts
,
machining parts
,
special parts
,
faqs
,
technical news
,
company news
,
material news
|Comments Off
---