How to choose the right tool in aluminum machining process
How to choose the right tool in aluminum machining process
Due to the special characteristics of aluminum, no matter which machine tool is used, it is often unsatisfactory in terms of efficiency, life, and gloss of the workpiece. Therefore, how to choose the right tool and machining technology when machining aluminum has become a concern for everyone.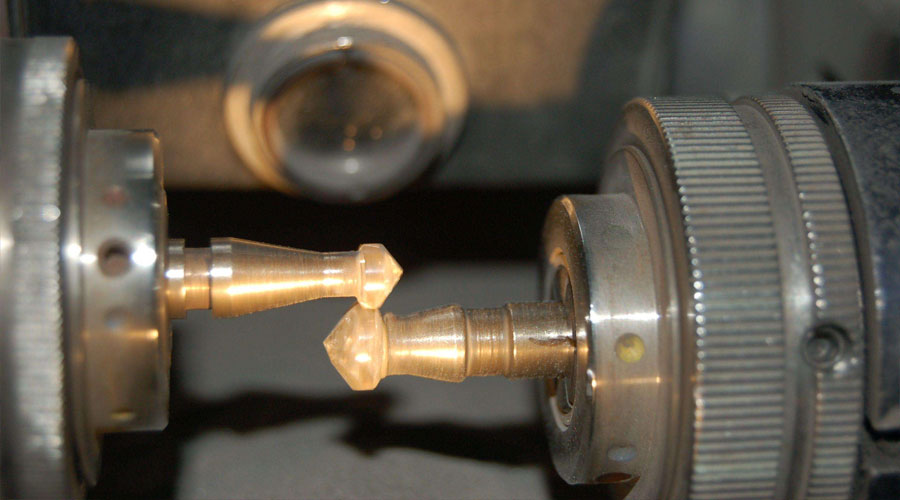 Let's first understand the machining characteristics of lower aluminum and aluminum alloys: aluminum has low strength, low hardness, and large plasticity, which is suitable for plastic forming machining. However, it has a strong tendency to deform and strengthen during cutting, is easy to stick to the knife, and it is difficult to produce smooth surfaces. Machining aluminum alloy has much higher strength and hardness than pure aluminum, but it has lower strength and hardness compared with steel, lower cutting force, and good thermal conductivity.
Due to the softness and plasticity of aluminum alloy, it is easy to stick to the knife during cutting, and build up chippings on the tool. Welding may occur on the blade during high-speed cutting, which will cause the tool to lose cutting ability, and affect the machining accuracy and surface roughness. . In addition, the aluminum alloy has a large thermal expansion coefficient, and the cutting heat easily causes thermal deformation of the workpiece, reducing the cnc machining accuracy.
---
PTJ Machining Capabilities
Automatic Bar Machining
–

Multi-spindle cam automatic screw machines
CNC Turning
– CNC delivers peak cost efficiency in shorter volumes, as well as high capacity production of mechanically simple components
Custom Machining
- with up to 12 axes of control
Multi Spindle Machining
- ISO 9001:2015 certified
Screw Machine Products
– The number of customized production parts per hour can reach 10000pcs
Swiss Machining
– with up to 9 axes of CNC control, to produce precision components with complex geometries in one operation
High Volume Machining
– 100 Advanced Production Turning Bar Automatics On-line and Ready
CNC Milling
- Machining Fully compliant with the exacting requirements of our customers
5 axis (11 axis) Machining
– Tolerance | 0.1mm alignment
What Can we help you do next?
∇ Get more information about Cnc Machining Shop
---
By
PTJ Manufacturing Shop
|Categories:
Blog
|Tags:
cnc milling services
,
cnc turning services
,
milling parts
,
turning parts
,
machining parts
,
special parts
,
faqs
,
technical news
,
company news
,
material news
|Comments Off
---