Cutting Conditions For Difficult-To-Machine Materials
Cutting Conditions For Difficult-To-Machine Materials
Cutting conditions for difficult-to-machine materials have traditionally been set relatively low. With the improvement of tool performance, the advent of high-speed and high-precision CNC machine tools, and the introduction of high-speed milling methods, currently,laser cutting of difficult-to-machine materials has entered high-speed machining, tools Long life.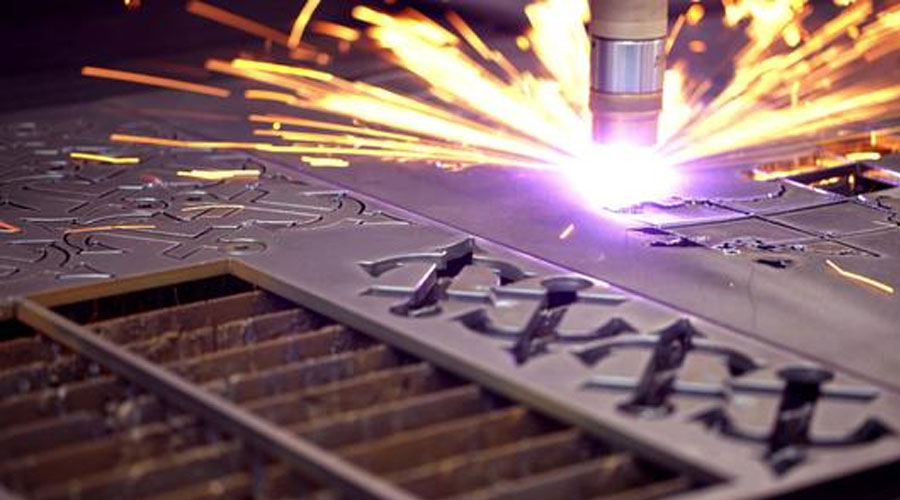 Nowadays, using a small depth of cut to reduce the load on the cutting edge of the tool, which can increase the cutting speed and feed rate, has become the best way to cut difficult-to-machine materials. Of course, it is also very important to choose the tool material and tool geometry that are suitable for the unique properties of difficult-to-machine materials, and to optimize the cutting path of the tool.
For example, when drilling materials such as stainless steel Alloy 17-4PH, because the material has a low thermal conductivity, it is necessary to prevent a large amount of cutting heat from staying on the cutting edge. For this reason, intermittent cutting should be used to avoid friction between the cutting edge and the cutting surface. Generates heat, which will help extend tool life and ensure stable cutting. When rough machining difficult-to-machine materials with a ball end mill, the tool shape and fixture should be well matched, which can improve the runout accuracy and clamping rigidity of the cutting part of the tool, so that under high-speed rotation conditions, each The feed rate is maximized and the tool life is extended.
---
PTJ Machining Capabilities
Automatic Bar Machining
–

Multi-spindle cam automatic screw machines
CNC Turning
– CNC delivers peak cost efficiency in shorter volumes, as well as high capacity production of mechanically simple components
Custom Machining
- with up to 12 axes of control
Multi Spindle Machining
- ISO 9001:2015 certified
Screw Machine Products
– The number of customized production parts per hour can reach 10000pcs
Swiss Machining
– with up to 9 axes of CNC control, to produce precision components with complex geometries in one operation
High Volume Machining
– 100 Advanced Production Turning Bar Automatics On-line and Ready
CNC Milling
- Machining Fully compliant with the exacting requirements of our customers
5 axis (11 axis) Machining
– Tolerance | 0.1mm alignment
What Can we help you do next?
∇ Get more information about cnc machining Shop
---
By
PTJ Manufacturing Shop
|Categories:
Blog
|Tags:
cnc milling services
,
cnc turning services
,
milling parts
,
turning parts
,
machining parts
,
special parts
,
faqs
,
technical news
,
company news
,
material news
|Comments Off
---