On which machinery are hardware machining parts applied more?
On which machinery are hardware machining parts applied more?
There are more and more hardware processing accessories. In many machines, many processing manufacturers can apply more, similar to cranes, or forklifts, or cranes, or some golden locks in life. Keys These parts of locomotive maintenance can be applied to this. This is one point. Now the specifications of hardware processing and processing materials are different, and the processing size is also different according to customer needs.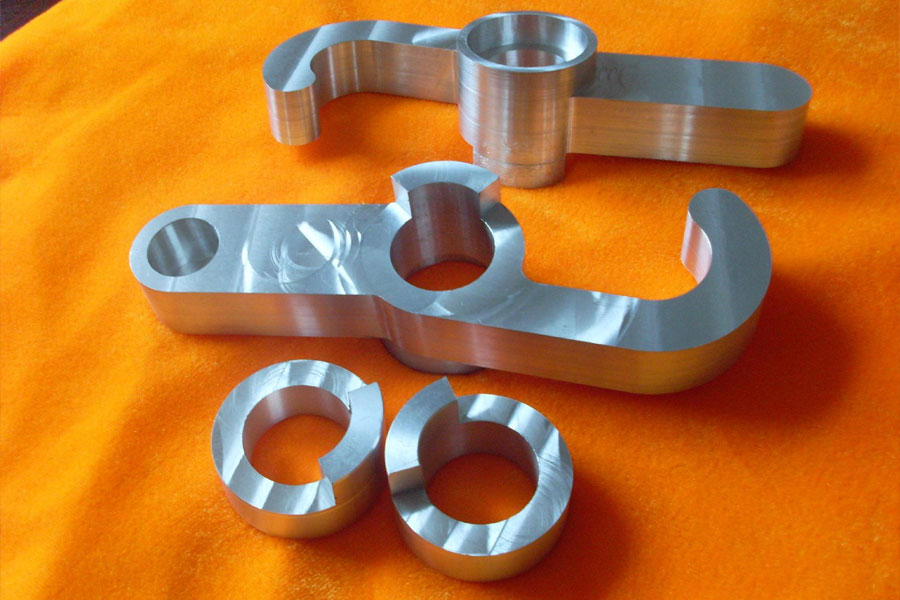 (1) When designing the structural shape of the metal stamping parts, the appearance and combination of complex and reasonable structures should be adopted, and the number of processed appearances and the machining area should be minimized as much as possible.
(2) Choose the method of blank preparation in reasonable machine manufacturing, which can indirectly apply profiles, casting, forging, stamping and welding. The choice of the blank is related to the detailed consumption technical conditions, and generally depends on the consumption batch, data function and machining capability.
(3) For the requirements of metal stamping forming functions, in order to facilitate the stamping deformation and the improvement of product quality, the data should have good plasticity, small yield ratio, large plate thickness directivity coefficient, small plate directivity coefficient, and The ratio of yield strength to elastic modulus is small. The separation process does not require data to have great plasticity, but to have certain plasticity.
(4) The rules have appropriate manufacturing accuracy and appearance roughness. The cost of hardware stamping parts will increase with the improvement of accuracy, especially under the condition of higher accuracy, this addition is extremely obvious. Therefore, high accuracy should not be pursued without sufficient basis. Similarly, the appearance roughness of metal stamping parts should be based on the actual requirements of the appearance to make appropriate rules.
---
PTJ Machining Capabilities
Automatic Bar Machining
–

capacity for parts from 1/16" to 2 5/8"
CNC Turning
– CNC multi-axis machining centers for superior speed & flexibility
Custom Machining
- expert machined components delivered on time
Multi Spindle Machining
- Davenport, Euro turn, New Britain & Ac
me Gridley
Screw Machine Products
– precision components from a broad variety of materials & Equipment
Swiss Machining
– micro-parts to 1-1/4 round diameter providing speed, high capability including
precision tolerances and specialized finishes
High Volume Machining
– Specialized in machined parts exceeding 1,000 pieces up to millions of pieces for optimum efficiency
CNC Milling
- Machining from bar stock, plate or block metal using up to 3 axis of motion
5 axis (11 axis) Machining
– Multi Axis Multi spindle technology for completing complex parts efficiently in one operation. C=0 sampling plan & equipment versatility provide one stop shop capability for a variety of applications
What Can we help you do next?
∇ Get more information about cnc machining Shop
---
By
PTJ Manufacturing Shop
|Categories:
Blog
|Tags:
cnc milling services
,
cnc turning services
,
milling parts
,
turning parts
,
machining parts
,
special parts
,
faqs
,
technical news
,
company news
,
material news
|Comments Off
---